MuMidi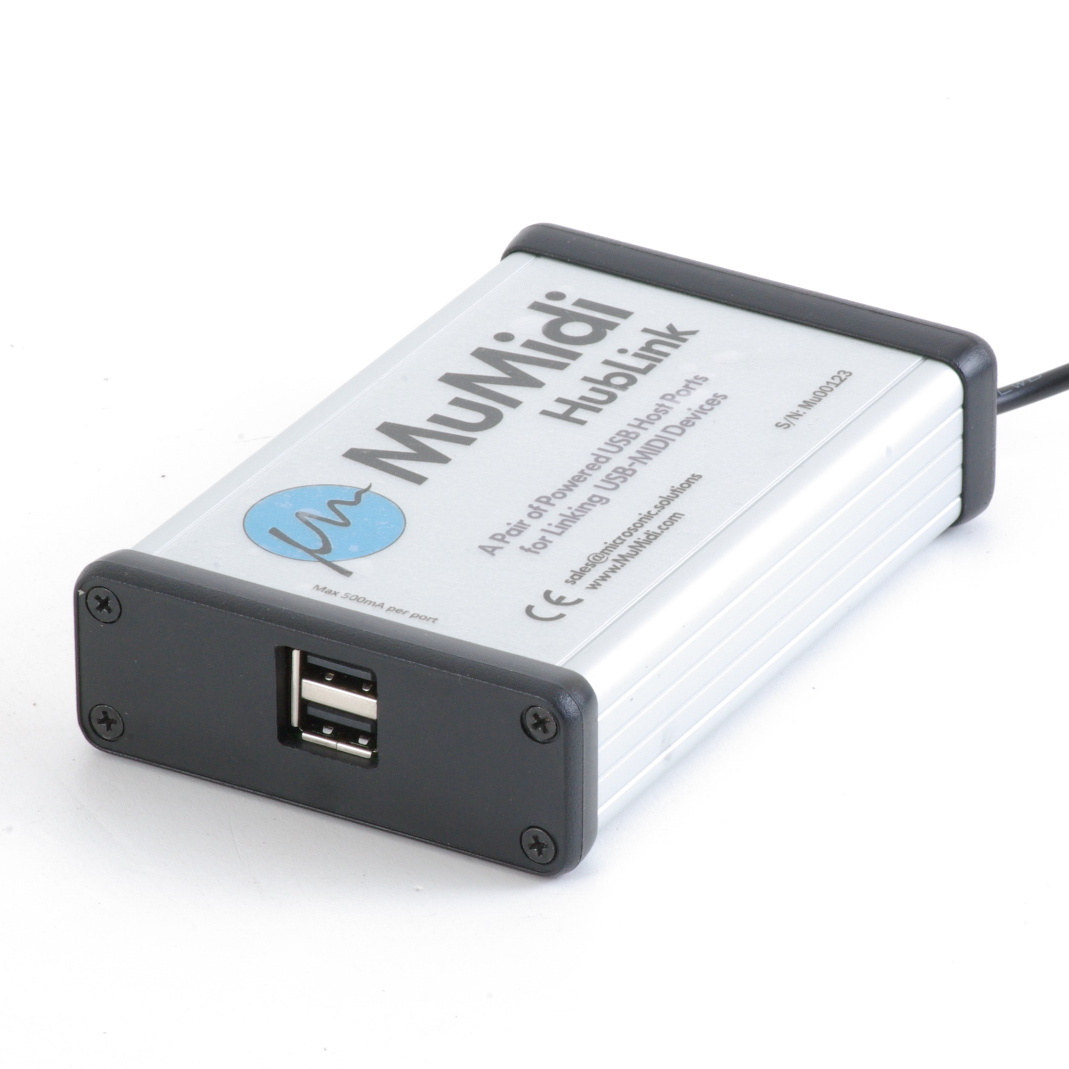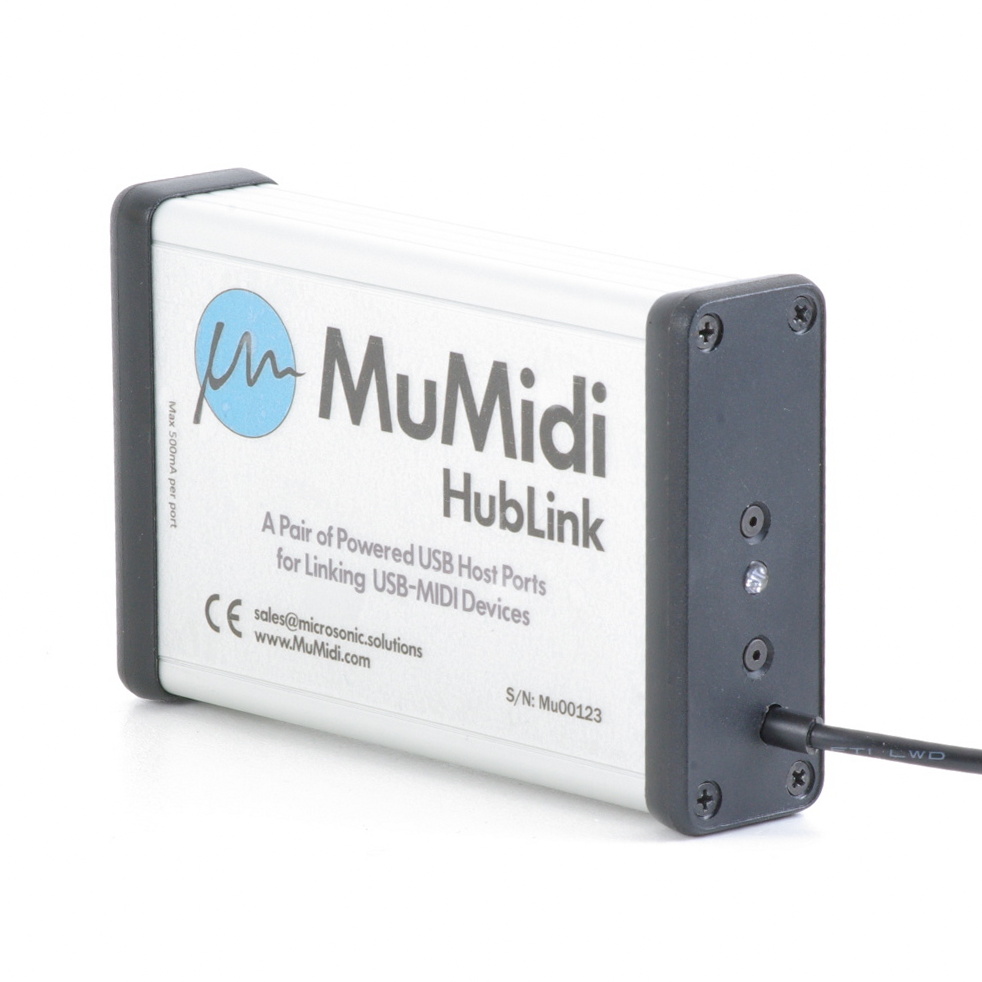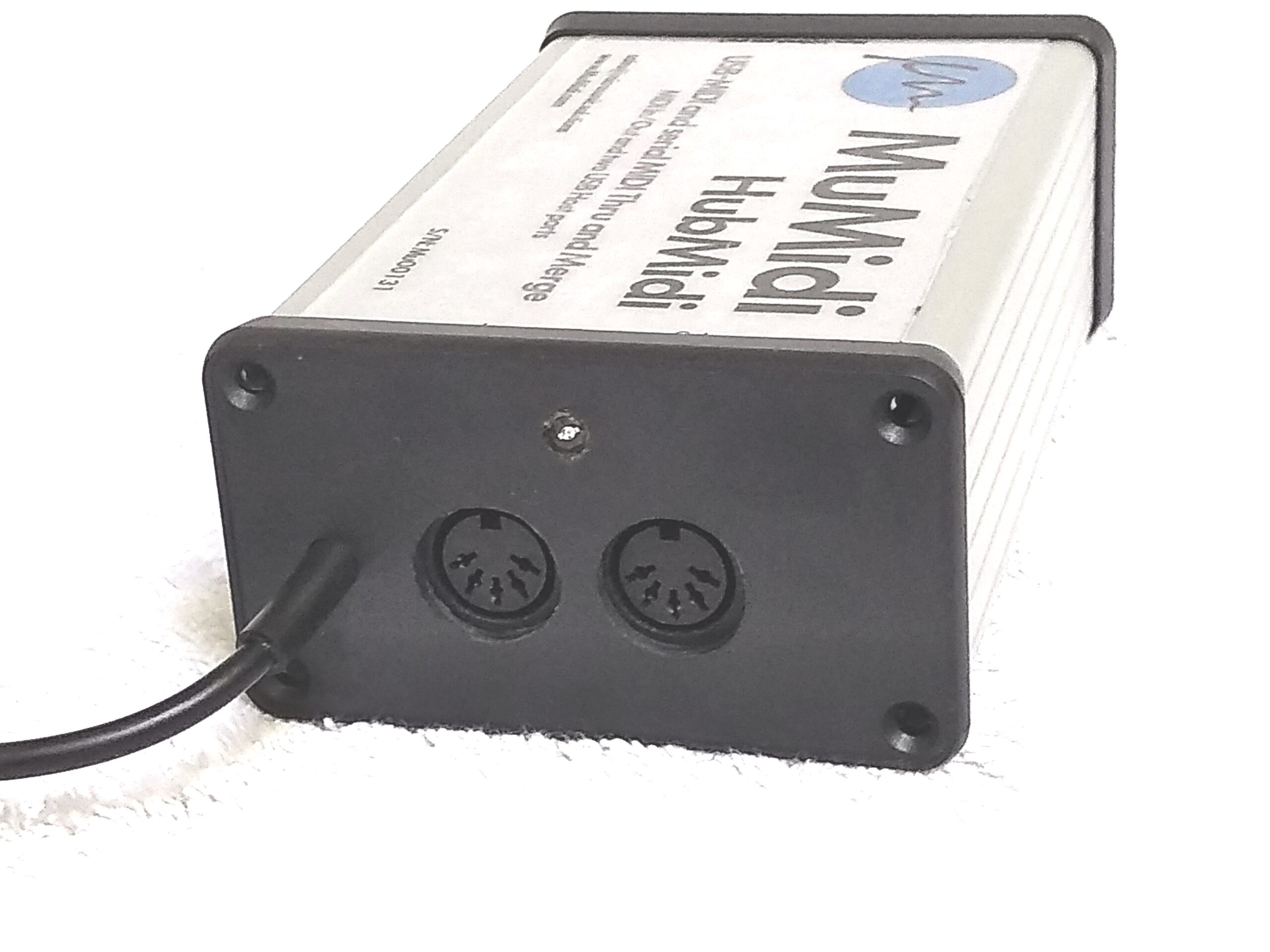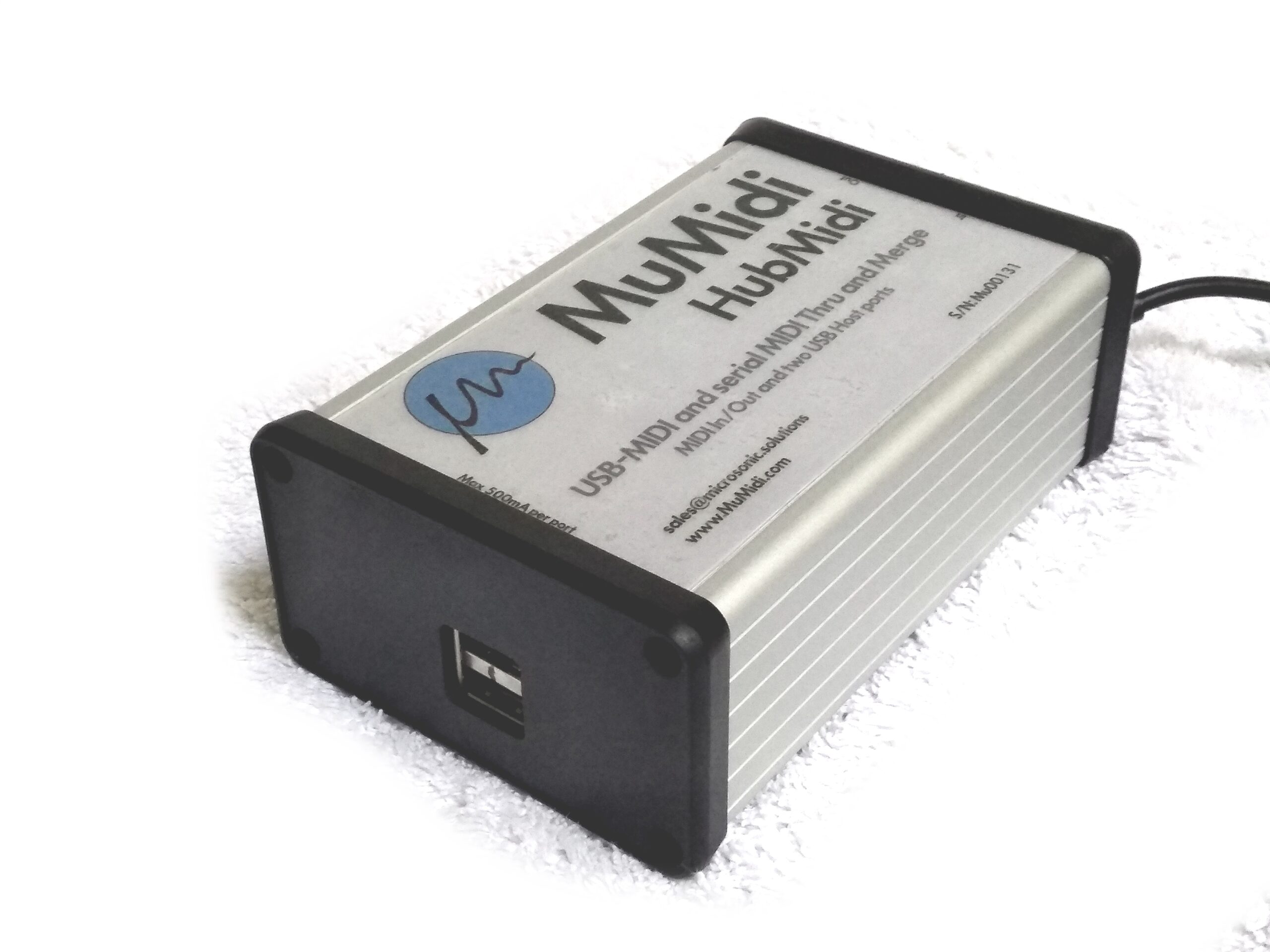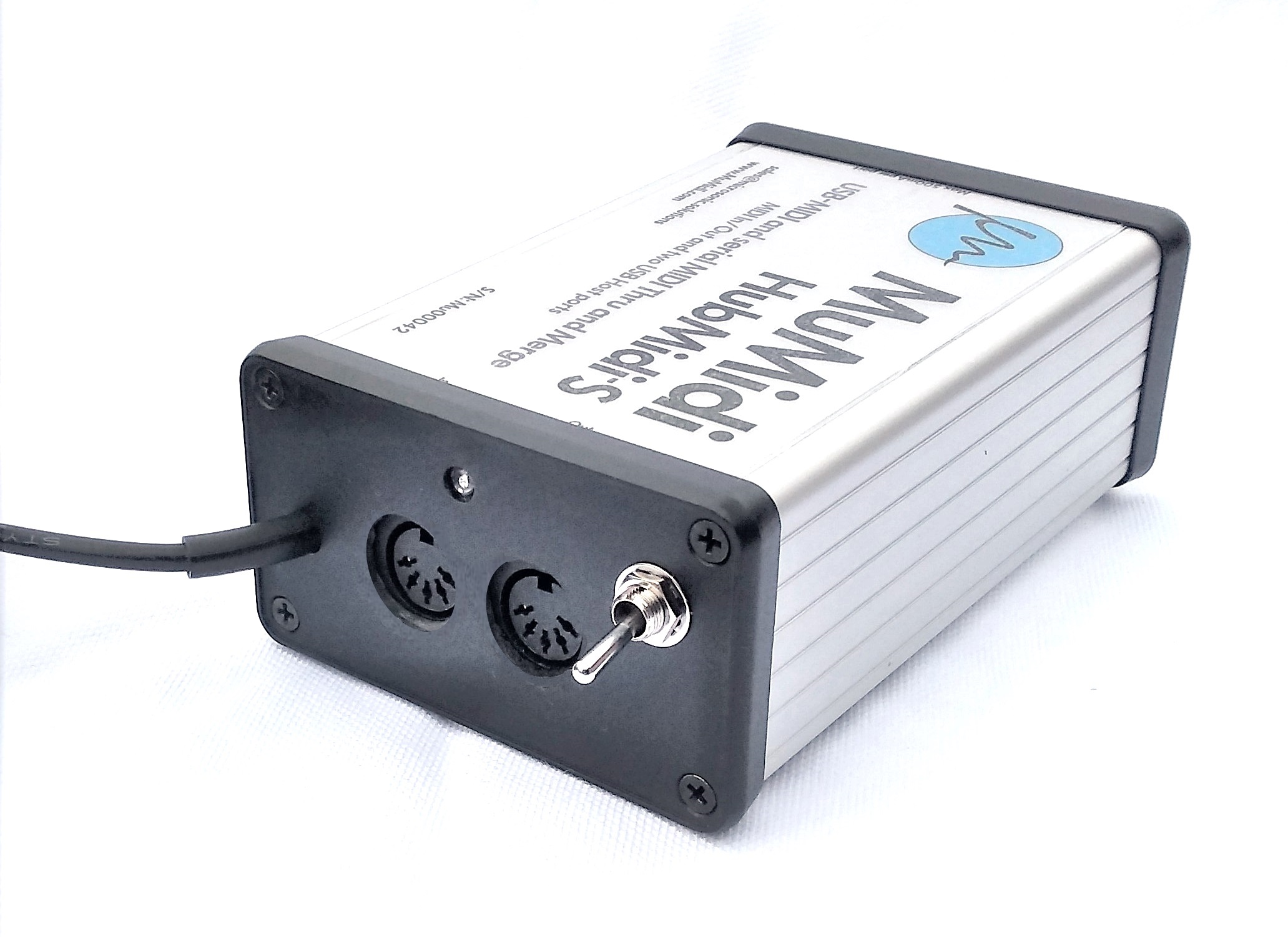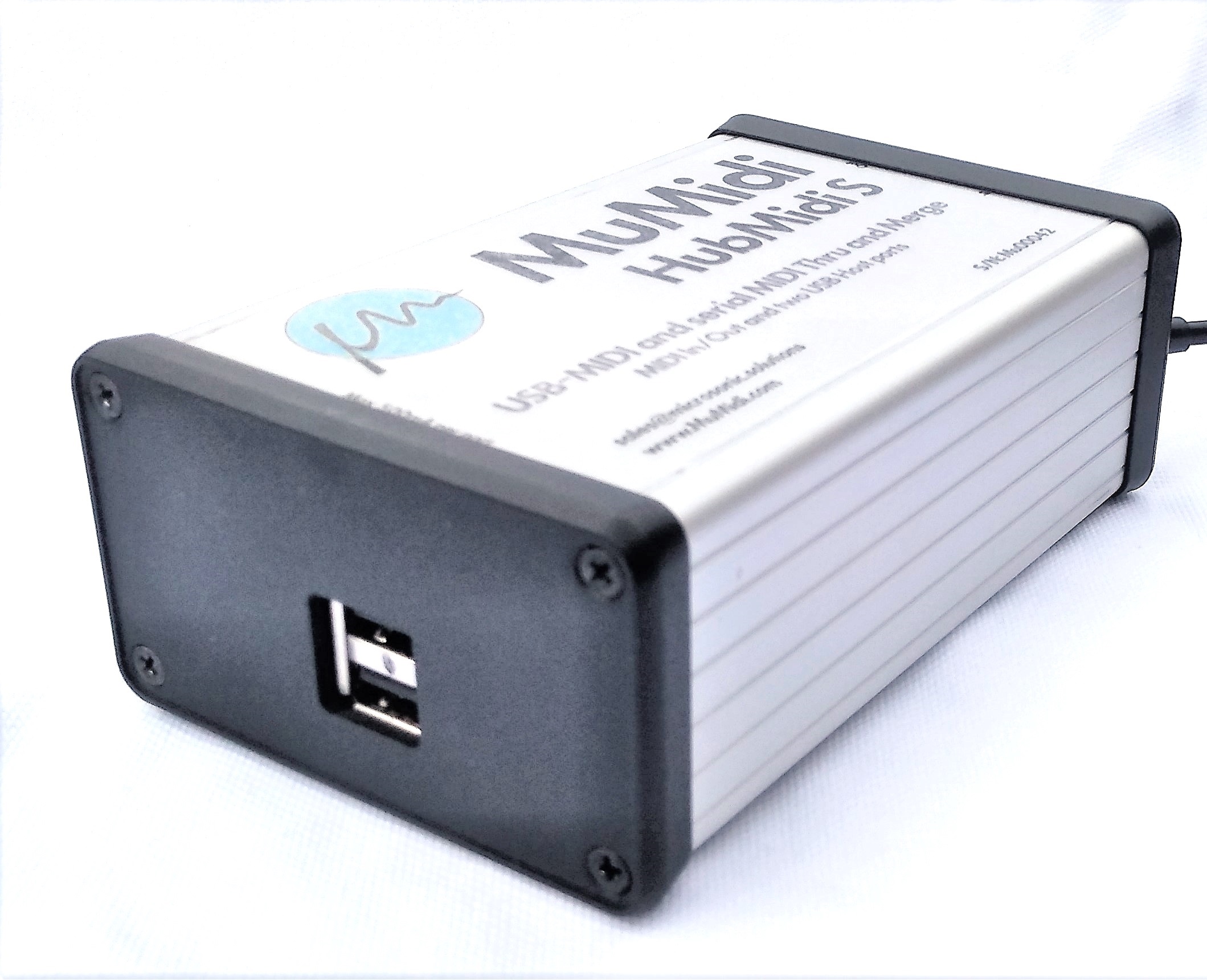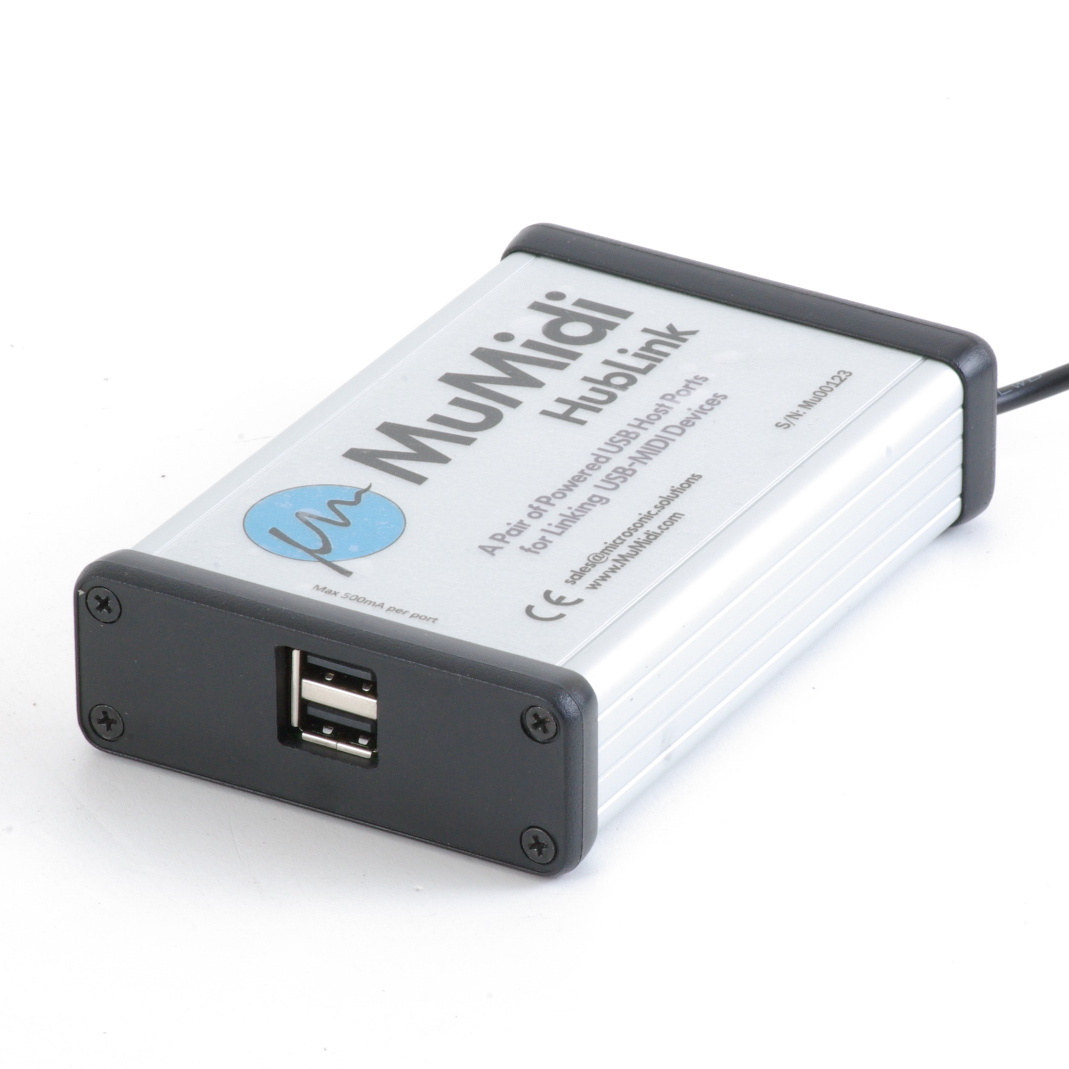 Our MuLink range of interfaces provide very low latency interconnection to route messages between MIDI devices such as keyboards, DJ controllers, sequencers, synthesizers, etc. without the need for a Personal Computer or laptop.
With two USB Host ports, MuMidi HubLink can connect and power two USB-MIDI Devices.
MuMidi HubMidi adds serial MIDI In and MIDI Out ports for additionally connecting legacy MIDI Devices.
USB-MIDI is a great way to connect MIDI devices, but it tends to require a computer at the heart of any setup. This may not always be an ideal situation since
– as soon as a computer is portable enough to take to a gig it is portable enough to be a target for theft
– many computer-based MIDI interconnections suffer from unacceptably high latency
MuMidi MIDI interfaces provide a dedicated low latency router for MIDI messages. They also provide up to 2.5W of power (equivalent to 500mA) from each USB port.
MuMidi Product Comparison
| HubLink | HubLink-S | HubMidi | HubMidi-S |
| --- | --- | --- | --- |
| 2 USB Host ports | 2 USB Host ports | 2 USB Host ports | 2 USB Host ports |
| | | 1 Serial Midi In | 1 Serial Midi In |
| | | 1 Serial Midi Out | 1 Serial Midi Out |
| Supports USB Hubs | Supports USB Hubs | Supports USB Hubs | Supports USB Hubs |
| Supports USB-HS | Supports USB-HS | Supports USB-HS | Supports USB-HS |
| Activity LED | Activity LED | Activity LED | Activity LED |
| Powers USB-MIDI Devices | Powers USB-MIDI Devices | Powers USB-MIDI Devices | Powers USB-MIDI Devices |
| | ​Switchable Routing | | ​Switchable Routing |
| ​USB-USB Link | ​USB-USB Link | ​USB-USB Link | ​USB-USB Link |
| | | USB Midi Host | USB Midi Host |
| | | Common USB Merge | Common USB Merge |
| | | Common USB Thru | Common USB Thru |
| | | | ​Common Midi Merge |
| | | | ​Common Midi Thru |
| | ​One-Way USB | | ​One-Way USB |
| ​£99 + p&p | ​£115 + p&p | ​£125 + p&p | ​£149 + p&p |